Buffertank, capacity 30 litres. A tank that is placed above the waterline and is specially designed so it can discharge overboard without using a seperate bilgepump on board.
For use in Marinas or when overboard discharging is prohibited or for environmental reasons not desirable you close the outletvalve and discharge the tank through a deckmounted fitting by a pump-out station.
RM69 holdingtanks fully comply with the ISO 8099:2000(E).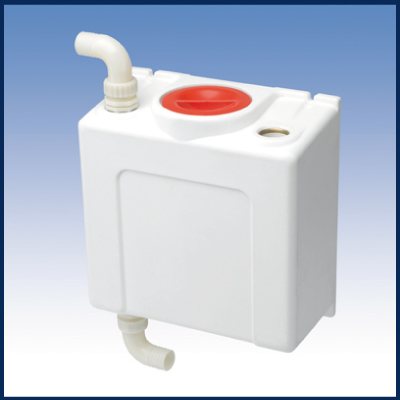 | | |
| --- | --- |
| Material tank and fittings | Polyethylene / Nylon and Nitril rubber |
| Diameter ventilation line | ¾" (20mm) |
| Diameter in- and outlet |   1½"(38mm) |
| | |
| --- | --- |
| 808 | Waste holding tank 30 ltr. |